SAND, WIND AND SEA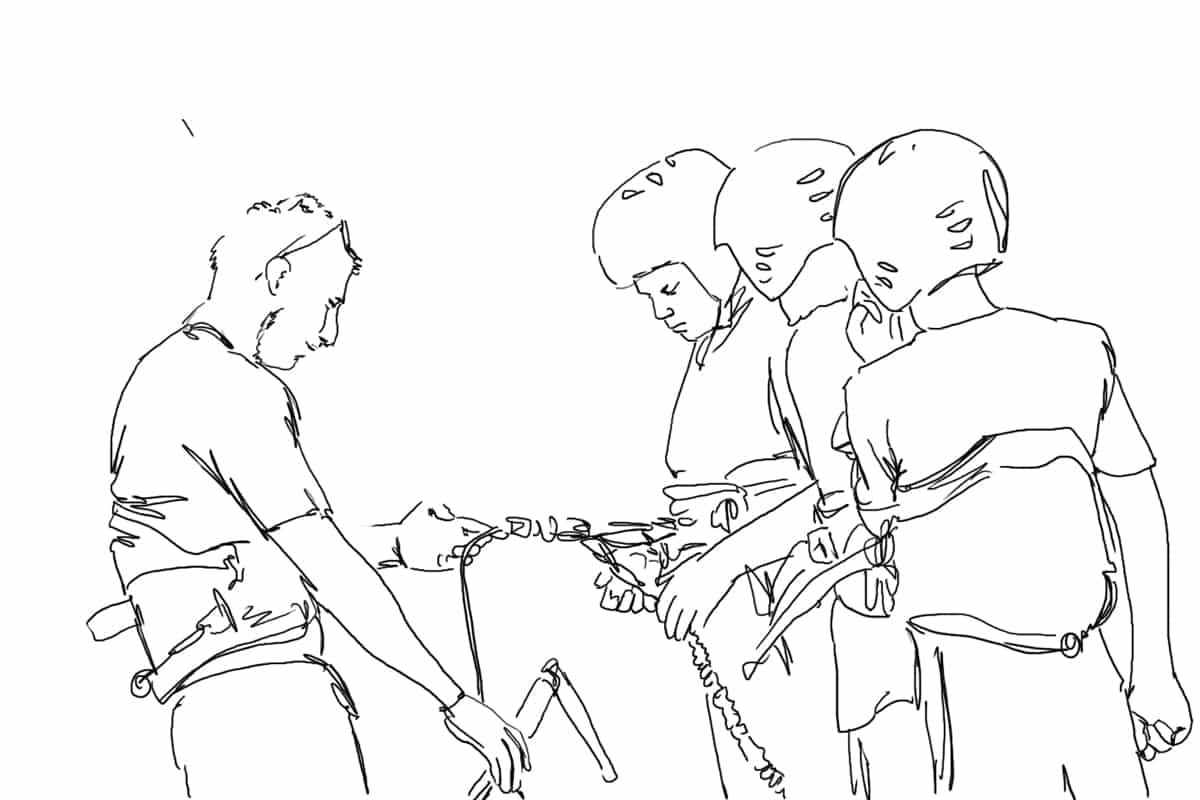 IT IS TIME FOR SOME SERIOUS FUN
Kids just love all about kites. The colours, the movement, the awesomeness of the fact that they can actually fly something… They can play with them for hours and hours.
Add the sea, the water, the beach – and you got yourself a kid having fun in pure nature, while developing new generations' long neglected motor skills and self-confidence.
Think back to your best childhood memory. Now, you can provide your kid with a lifelong friendship with nature, sports and themselves.
Our camp plan includes:
7 night accommodation
4 meals per day
12 hour kite course
8 hour lectures and workshops
8 hour other sports
All in all – It's a seven days packed with exciting activities that ensure physical and personal growth for your kid, who will always be directly supervised by a trained adult.
Kids & parents
Ready, set, ...
…and give us your attention for just a moment.
Before we get started, it is you who has to estimate if your kid is ready. Ask yourself:
Is your child a competent and independent swimmer?
Does your child want to learn to kiteboard?
Is your child patient?
Does your child remain calm under tense and time-sensitive situations?
A child's maturity is individual, and you are to decide if your kid is ready to kiteboard.
If you answered our questions with a resounding YES, than it's time to…
BIG AND FRIENDLY
LET'S HAVE FUN TOGETHER
Our instructors are IKO licenced to train kids, experienced and carefully selected, based also on their personality. This means that kids will be learning all of the necessary skills in the correct sequence during the course, at their own pace, and in an encouraging environment.
With kids, we use the Grandmother approach. They never say you are wrong, just elegantly guide you to correct mistakes. And yes, they encourage and admire you, since that seems to be the key.
Activities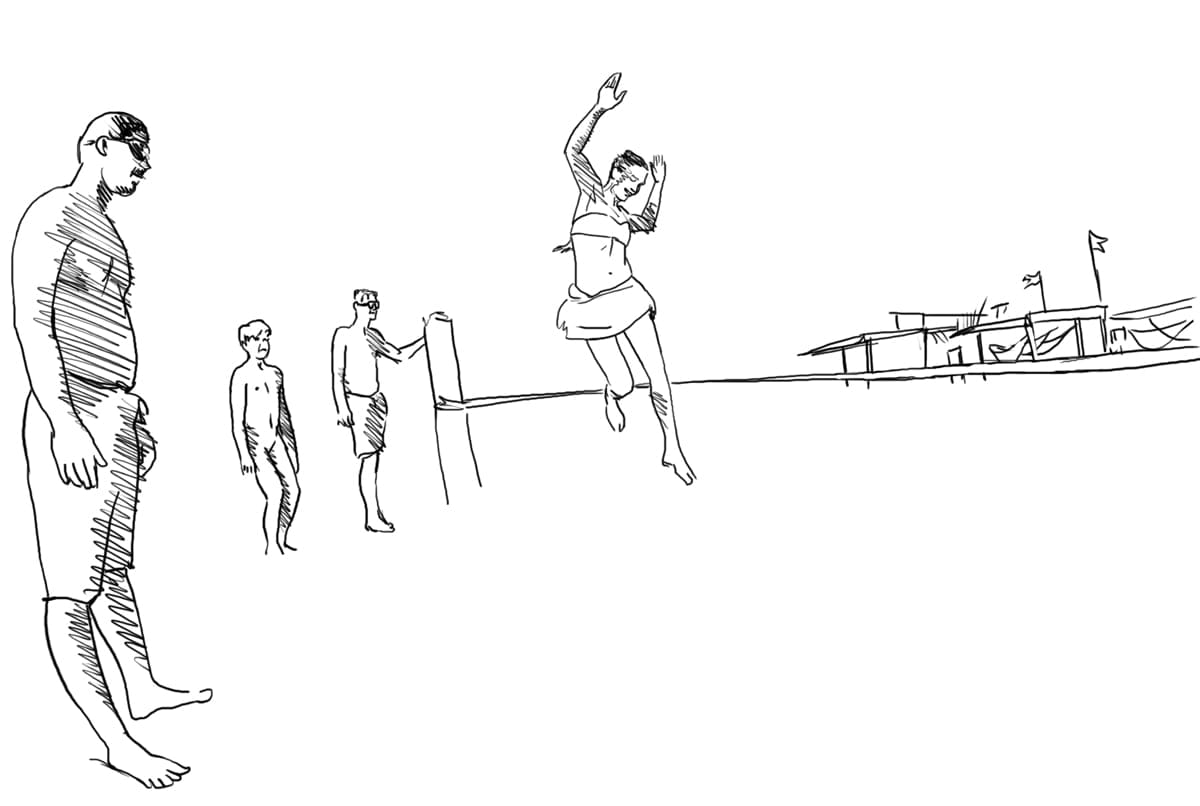 Outdoors with the chance of more
Here, it is all about kitesurfing, getting to know new friends and having great fun with them, wind and water. But, it so happens that sometimes kids don't feel like kiteboarding, or a day with no wind comes along.
And that's OK. This is why we prepared all kinds of alternate, fun activities – SUP, surf, longboard and snorkelling workshops, sets of fun exercises for better balance and coordination, slack-lining as well as balancing on indo-boards.
There'll be lectures on meteorology, nautics, surfing and kitesurfing, they learn about winds, waves, clouds, the sea and the mainland, and how to be sure they choose adequate location and weather conditions for their activities.
KITELOOP HOUSE
BEAUTIFUL AND COMFORTABLE
There is no place to stay that is closer to the beach than our house, which is at only 15 minutes walking distance. And it is truly a beautiful one.
We accommodate a maximum 20 kids per shift, and adult supervision is guaranteed at all times.
The house includes a lounge area, and a space where theory classes and video projections will be held.
Our fun house also has some rules that are there to ensure your kids comfort as well as safety.
Also, kids will have free use of camp and beach bar facilities.
Fresh food
NATURAL NUTRITION & SOME FUN
There are plenty advantages of being rooted in a natural environment. Availability of organic, locally grown fruit and vegetables is one of them.
Meals your kid will have are prepared from healthy, fresh ingredients, right on the spot, in our beach bar.
In order to strike perfect balance and make sure your kids will enjoy their stay, we'll throw some fries and burgers into our meal plan, here and there.
Fresh, yummy, and healthy.

Travel insurance
Health & injury
The activities we deliver leads to a higher risk of injury and we recommend all of camp participants to sign up for a fully covered insurance.
Ask your insurance agency if your insurance also covers injuries from kitesurfing.
PREPARE AND PACK
checklist FOR THE CAMP
You want to be prepared. We applaud that, and are here to help. In case you are unsure of all the documents and things your kid should have for a fun, carefree stay, we made a list you can consult.
For all additional questions you may have, we are at your disposal. For all you may forget anyway – do not worry, we have it all covered.
Booking
Camp calendar
From
To
Event name
Available
2 Jul, 2018
9 Jul, 2018
Kids Kite Camp
20
Book now