JUMP IN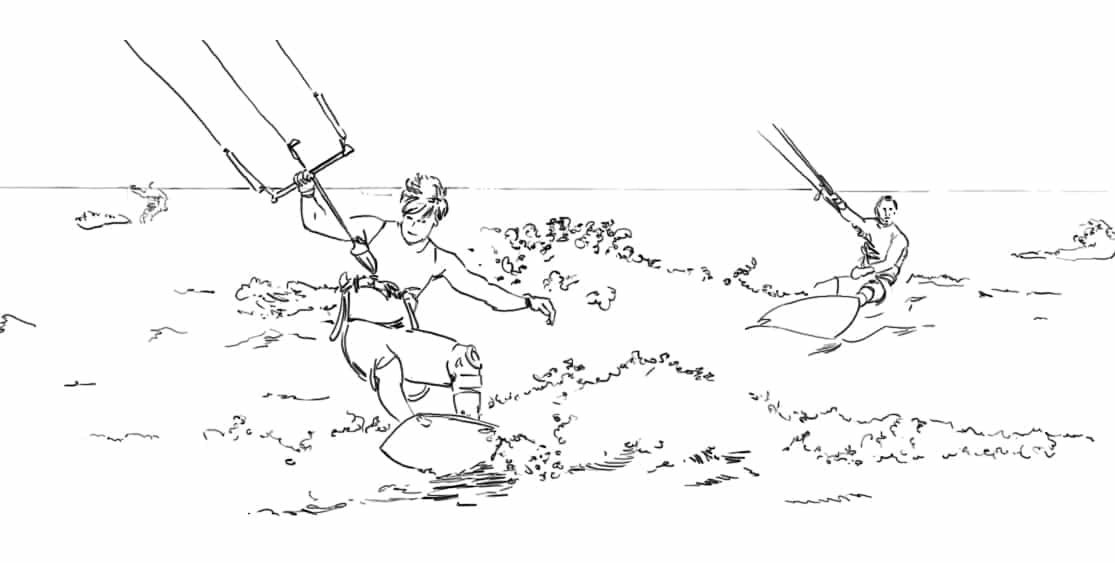 CATCH THE WIND, RIDE THE WAVES
Learning to kitesurf is simple!
With the right type of lessons, your kitesurfing can improve dramatically over a relatively short period of time.
Choosing the right path depends on your learning style, your budget, or both.
You have two choices, so take a look at both options and see which suits you best.
In case you need assistance feel free to ask any questions.
AS AFFORDABLE AS IT GETS
The fastest way to learn
Discounts
Book early and save (*)
Mid-season crowds can be annoying. Plan ahead, book early and take advantage of the perks.
Save up to 20%
Book your kiteboarding school for May or September
20% off for students
All equipment rental
(*) Booking discounts do not apply to instructor training courses (AITC and ITC)
Group lessons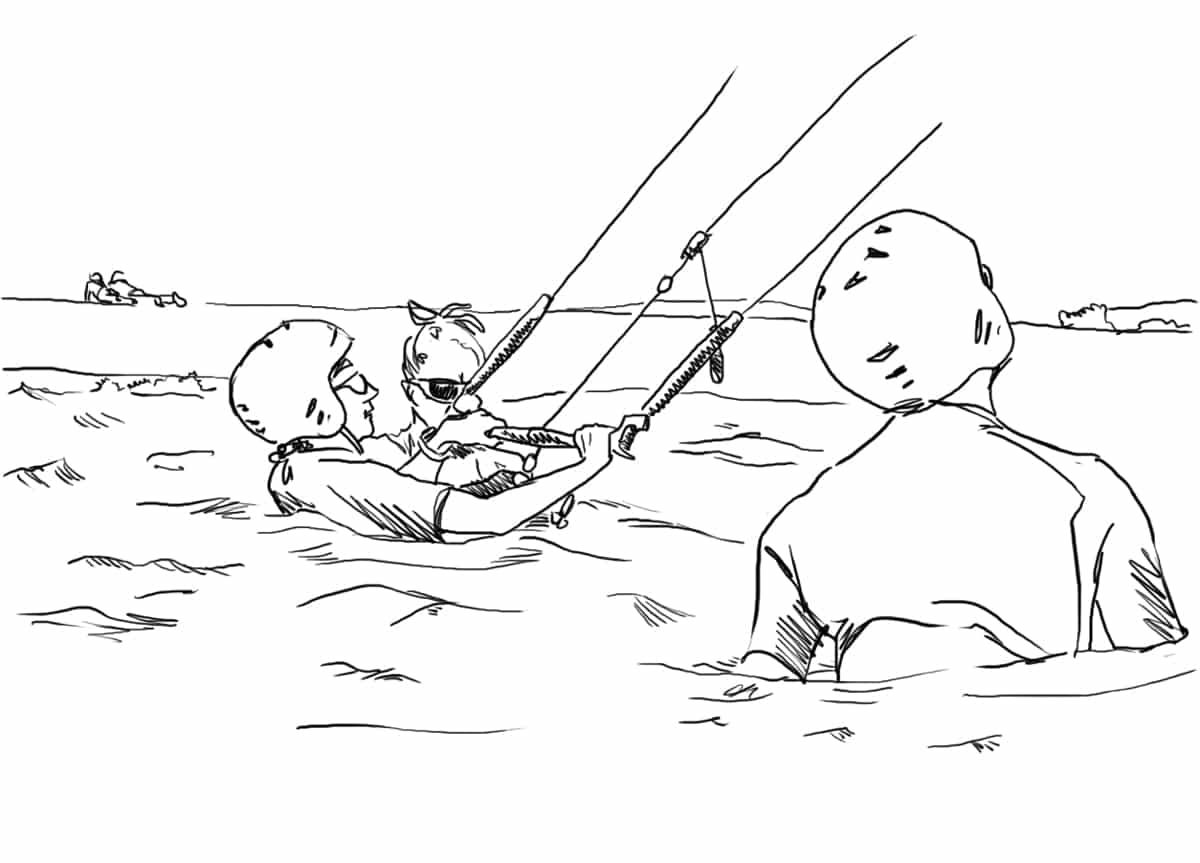 THE MOST FUN WAY TO LEARN
Group lessons are the most popular choice. Friends or couples who want fun and affordable way to learn kitesurfing choose group lessons.
In a group lesson you and your "buddy" will be the vital parts of the buddy system. Two of you will learn together and help each other. While you practice, your buddy will watch and learn before trying himself or herself.
Seconds after, you two will find yourselves sharing experiences and correcting own mistakes.
Group lessons are extremely fun, so you will definitely benefit from an entertaining, social group environment.
After completing the course you will know all that you need to practice and become safe and independent kiteboarder.
Advantages:
Less expensive
Learning from peers
Social time
Disadvantages:
Difficult to teach advanced techniques
The pace of the class may be too fast or slow
Note: Group kitesurfing lessons represent exactly what is being taught in private lessons, and vice versa.
* Yes, if you are alone you can join group lessons.
Group courses
pricelist
Beginners course
discover Kitesurfing
This course is for people who want essential skills and knowledge. On the last day you will be proud of your first ride!
250€
Duration 9 hours (three days)
Equivalent to IKO Level 2
Longer beginners course
Welcome to the fun
This course is for people who want a kitesurfing course that's going to give them more time to absorb new skills and knowledge.
300€
Duration 12 hours (four days)
Equivalent to IKO Level 2
Private lessons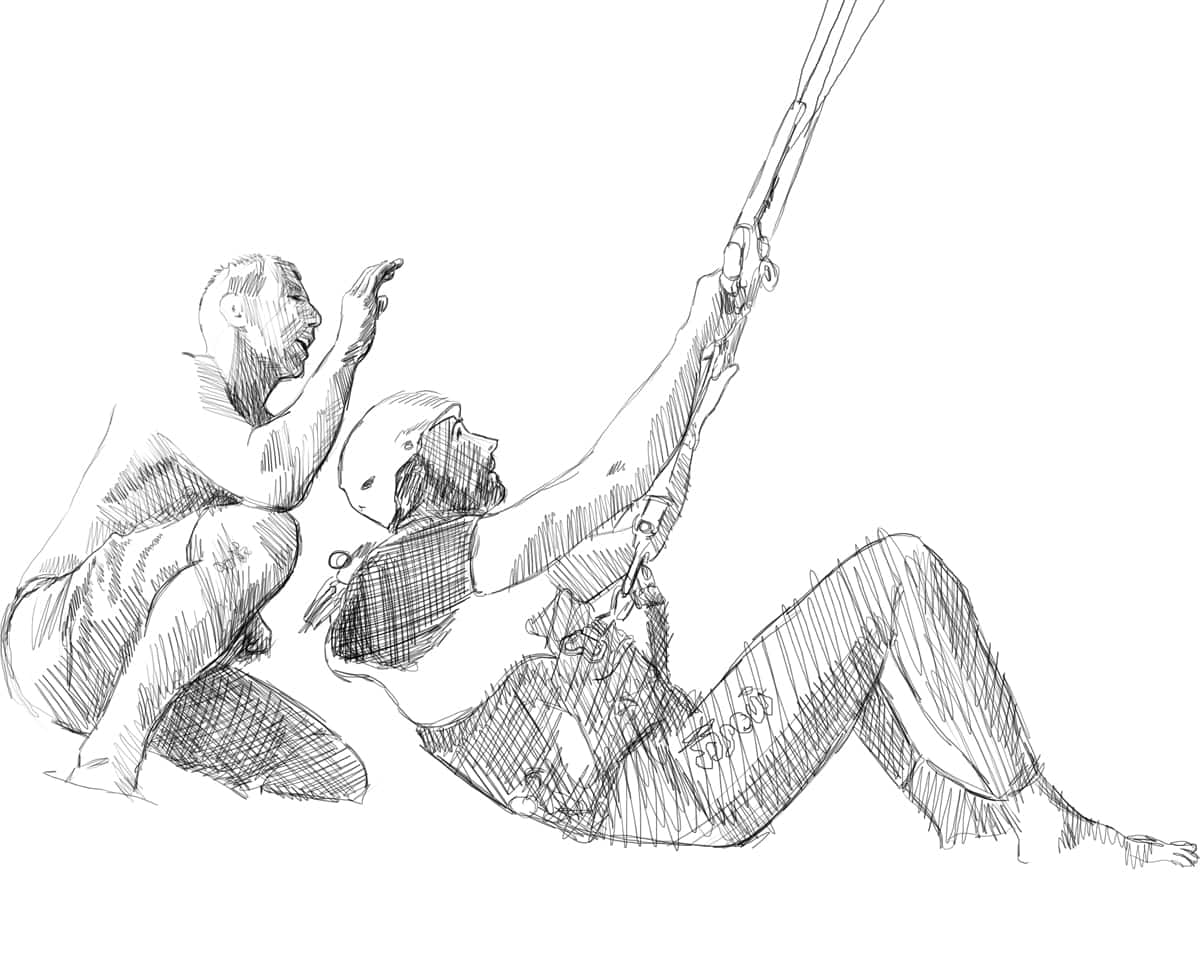 ONE-ON-ONE LEARNING EXPERIENCE
Whether it's your first time or you need a refresher, one-on-one coaching results in
the best skill development and the fastest improvement
.
You will have dedicated attention and feedback from your instructor. The lessons will move at the right pace and you will have more time to go into details and thoroughly learn the techniques.
During your private lessons you will be practicing exactly what is needed to get you up and riding with a smile.
These lessons are more expensive, but are worth it.
Advantages:
Personalised attention
Adjusted pace
Faster progress
Disadvantages:
However you decide to learn, have fun! See you on the water.
Note: Private kitesurfing lessons represent exactly what is being taught in group lessons, and vice versa

Free tips
hot but shareable :)
Look at private lessons and group classes as an ideal combination. You can have the best of both worlds. Learn the basics in a group and then take it to your private lesson instructor to fill in the gaps
Private kitesurfing lessons are good to develop or polish your new skills, especially after you have taken some group classes
Private lessons are the way to go for any kitesurfer trying to reach the next level
In the end, whichever way you are learning to kitesurf, the key to improvement is repetition of the correct techniques

The etiquette
Beach & Sea
Kiteboarding needs to be fun & safe for you AND everyone around you. You need to know your stuff – how and where to set up, launch, help others, who has the right of way…
Learn the rules, respect others, and then everything will be pure enjoyment.
Before you hit the waves
Once you are on the water
Kitesurfing school
for everyone from the age of 12
Kite lessons are held in both English and Serbian. Every season we invite a few new instructors to join our team, so feel free to ask if they give lessons in any other language.
Direct contact between instructor and student is important. Also, you will be equipped with a walkie-talkie so you can fully concentrate on taming the dragon.
Kite courses start every day in the afternoon along with the wind, so you can recover from last night's party, take time to stand-up-paddle, relax or do other activities.
All kiteboarding lessons and courses are taught according to International Kiteboarding Organization (IKO) curriculum and standards
Upon completing your training you will receive your IKO Membership Card
Rental of kiteboarding equipment is included in each training package
Good to know
Kitesurfing is extreme sport
Safety and learning curve depends on choosing the right kiteboarding  school. Please read before you choose where to take your kiteboarding lessons.
Remember, fun & safety go together.
Learn what to ask and look for